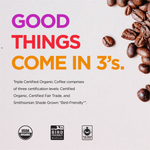 Birds & Beans Bird-Friendly Coffee is Organic, Bird Friendly, and Fair Trade-certified. Read what is all about Fair Trade Coffee, here.
---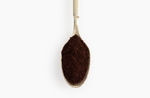 Which Grind Do You Need? Different types of brewing methods call for different grind sizes. Failing to grind the coffee to the correct size will ultimately yield poor results, ending with hot bean water that nobody cares to drink. Keep in mind that when you brew coffee, you extract all the rich flavor and oils from the beans into the water. It is this exact process that makes your cup of coffee a simple delight. Birds and Beans, Bird Friendly® Coffee can be shipped whole bean, for those that like to really customize their coffee experience. Luckily, for those that don't...
---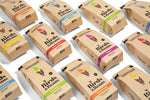 Bird Friendly® is a certification that does more than any other certification to protect the habitats of birds and other wildlife. It was developed by Smithsonian scientists for coffee in the late 1990s to preserve habitat and protect migrating songbirds. Certification standards require farms to maintain at least 40% shade coverage and make recommendations on the variety and size of trees that make up a tree canopy. These strict guidelines ensure a variety of habitats that support wildlife assets. Surveys by biologists have revealed that a shady coffee plantation harbors almost as much biodiversity as an intact forest.Bird-friendly® habitats provide...