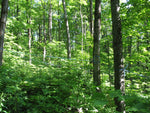 Save 5% when you buy Audubon Vermont certified Bird Friendly maple syrup and our Bird & Beans coffee!
Save birds when you buy Audubon Vermont maple syrup and Birds & Beans coffee; produced and grown on 'Sugar Bush' that preserves bird nesting habitat and on family coffee farm co-ops where our migratory birds spend the winter in an environment where local and migratory birds thrive.
This offer comes in two easy steps:
To purchase Bird Friendly Coffee: visit our website and make a one-time purchase of coffee, using code BFCOFFEE5.
To purchase Bird Friendly Maple: visit this website or select from one of the participating producers, checkout with code BFSYRUP5.
Bridge Road Sugarworks - maple sugar only
Couching Lion Maple Sugar Farm
Then all you have to do is wait for your Bird Friendly products to arrive!
Offer runs until December 19th, 2022.
Buying bird-friendly not only saves migratory songbirds, it also saves family farms and rural economies. Help more farms here, and there, look like this!